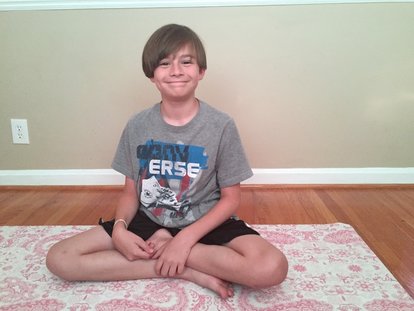 Finding time to take care and love yourself is difficult. I have listed some easy stretches that will take a maximum of 7 minutes out of your day. We all have 7 minutes somewhere that we can squeeze in to promote health habits. Stretching is easy and gives the results we need to keep our muscles healthy, flexible, and strong, which in turn maintains range of motion and stability in our joints.
1. My favorite stretch THE PIRIFORMIS STRETCH!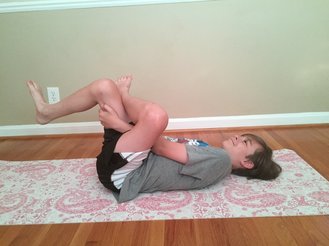 Hold this stretch on each leg for 20-30 seconds repeat each side 2-3 times. You can even do a variation by placing your foot on the wall instead of using your arms. I love this variation because it allows me to keep a deeper stretch.
This stretch not only hits the Piriformis but all of the butt muscles!
2. Spinal Stretch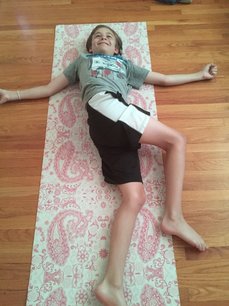 Hold this stretch for 20-30 seconds on each side repeat each side 2-3 times. It feels so yummy! Get ready for a spinal adjustment with this stretch! This is great for those of you with sciatica pain.
3. The Hip Flexor Stretch or Runner's Stretch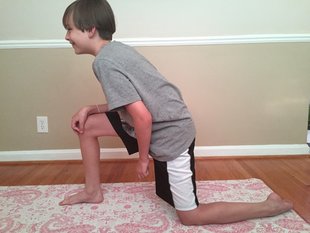 Hold this stretch for 30 seconds each leg. Repeat 2-3 times. This stretch targets the Iliopsoas that pesky muscle that gets tight from sitting. This muscle is very important in that it it provides stability to our pelvis and lower back. It's important to keep this guy happy and healthy.
4. Knee to Chest Stretch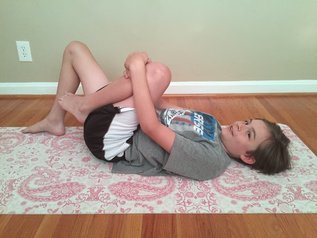 Hold each leg for 20-30 seconds. This is a great stretch to help strengthen and relax those tight glutes!
5. Hamstring Stretch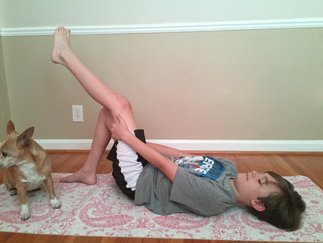 My model was having trouble with this stretch and my puppy Charlie snuck into the shot lol! The stretch targets the hamstrings. Hold each leg 20-30 seconds repeating each leg 2-3 times straightening the leg. You can deepen the stretch by wrapping a towel or a yoga strap around your foot. The hamstrings are very important because they can be the cause of low back pain and creating dysfunction in the glutes. Love your hamstrings!
6. Hug Yourself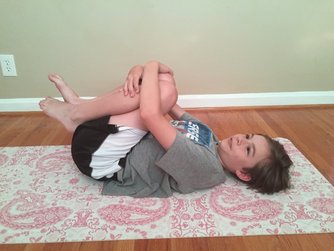 End your stretch session with a little love to yourself with a nice hug! Rotate slightly side to side as your bring your knees to your chest. What a beautiful way to stretch the glutes and lower back.
​6 easy stretches to show yourself some love! You can do it!