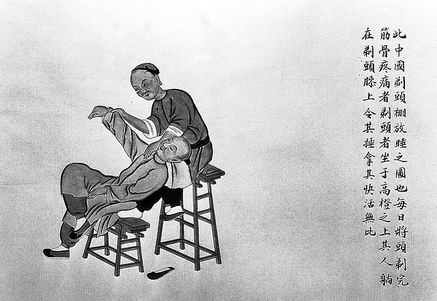 If you have meet me you have probably heard my speech that massage is a health necessity and not a luxury. Massage has been used to promote health for thousands of years dating back to ancient cultures. The first time it was mentioned or documented was 2700 BCE in a Chinese text called "The Yellow Emperor's Classic Book of Internal Medicine." These Civilizations found that massage did several things: it relieved pain, prevented illnesses and injuries, and healed illnesses. It's only smart to use these same ideas to help ourselves.
So how can you get the most out of your Massage?
Here are 4 ways:
1. Communication- Are you coming just to relax or do you have a specific area that needs attention? If you don't want a certain area massaged, like for example your feet, tell us. Make sure your therapist knows about recent injuries or surgery sites. Your therapist will ask during your massage if pressure needs to be adjusted. Please speak up even if the question isn't being asked… your therapist can't read your mind.
2. Breathe- taking deep breathes throughout the massage is very important. Deep breathing brings oxygen to the muscles which help promote relaxation and helps your therapist manipulate your muscle and tissue to work out those pesky knots.
3. Drink Water- after your massage it's very important to drink plenty of water especially after a deep tissue massage. Massage increases circulation and pushes toxins out of the muscles. For example, massage is great after a work out because it helps the muscle release the lactic acid build-up that can cause pain. Water helps the kidneys and pancreas process these toxins and rid the body of them. Besides this, water is just good for you and is essential for good health.
4. Follow up care- listen to your therapist on recommended instructions for prevention of pain and health maintenance. Many people come in wanting the therapist to fix the problem with one session. Massage is absolutely essential for prevention of illness and is amazing in healing acute issues, but the client needs to also play a part in healing and maintaining their health. We always encourage stretching, exercise, a healthy diet, and drinking water. Do these things in addition to massage and your results will be incredible.